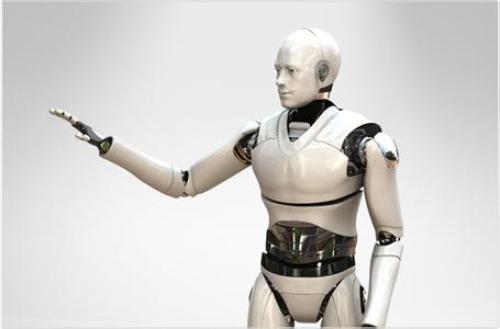 Recently, Chongqing Central Shengshi Business Exhibition Co., Ltd. (hereinafter referred to as "Chongqing Zhonghuan") and the Chongqing Robot Industry and Intelligent Equipment Industry Development Alliance (hereinafter referred to as the "Robotic Alliance") signed an agreement, which will be combined in March 2013. The "International Exhibition on Industrial Automation and Robotics in West China" was jointly held at the Chongqing International Expo Center on the 27th and 29th to jointly create the largest and largest industrial cooperation and exchange platform in the western region and help the western robot industry take off.

The Chongqing Robot Industry and Intelligent Equipment Industry Development Alliance was jointly initiated by Chongqing Economic and Information Technology Commission and the Chongqing Research Institute of the Chinese Academy of Sciences. Chongqing Changan Industry (Group) Co., Ltd., Chongqing Gearbox Co., Ltd. and Chongqing Liangjiang Development Co., Ltd. were established. Investment (Group) Co., Ltd., Chongqing Huilai Intelligent Control Technology Co., Ltd. and other 53 member units are the most authoritative robot industry cooperation organizations in the west. Chongqing Zhonghuan has been engaged in professional exhibitions of industrial automation and robotics for 13 years. It has gathered a large number of well-known enterprises, association groups and technical experts, and has the advantages of resources and influence to support high-standard exhibitions. The last exhibition attracted more than 100 exhibitors including ABB, KUKA and FANUC. The exhibition area was 10,000 square meters, and the transaction volume exceeded 1 billion yuan, which was highly praised by the industry.

The 2014 Western International Industrial Automation and Robot Exhibition jointly organized by the Alliance and Central, with a preset exhibition area of ​​more than 10,000 square meters, is the largest gathering of robotics companies for R&D, production, assembly, and application for exchanges and cooperation, technology promotion, and development of the western market. Good platform. At that time, ABB, KUKA, FANUC, Yaskawa Electromechanical, Shenyang Xinsong, SANY Intelligent Robot, Guangzhou CNC and many other well-known industrial automation and robotics companies will bring their latest products to a high-profile debut. The exhibition will also host the 2014 Chinese robotics industry. TOP Summit." The summit will analyze and discuss the complete robot industry chain, including R&D, assembly, components, software development and follow-up services of the robots, with hundreds of company representatives, more than 10 technical experts and dozens of leaders of the associations. Get together to discuss the future direction of the robotics industry and contribute to the rapid development of the western robot industry.

FantasView Standard Series Traditional Wiper Blades are Standard and Considerable Quantity.
Metal frames with stainless steel spline
Natural rubber with Graphite coated is optional
With stainless steel spline for extended life
Are universal fit conventional blades that are equipped with the latest windshield wiper technology while still being economically priced
Size available from 11" to 28"
Standard Series Traditional Wiper Blades

Standard Series Traditional Wiper Blades,Standard Metal Wiper Blades,Standard Traditional Wiper Blades,Standard Wiper Blades

NINGBO FANTASVIEW WIPER BLADES CO., LTD. , http://www.fantasview.com