Model NO.: 4515F

Main Market: South America, North America, Eastern Europe, Mild East, Southeast Asia, Africa, Western Europe, Eastern Asia, Northern Europe, Oceania, Southern Europe, Central America, South Asia, Domestic Market

OEM: 4515f

Size: (L.W.T) 206*178*15/18

Fmsi: 4515f

Material-1: Semi-Metallic,Non-Asbestos,Asbestos

Market: North America,South America,Eastern Europe,South E

Category: Drum Brakes

Trademark: Neutral

Transport Package: Neutral Packing

Specification: ISO, SGS, ECE

Origin: China

HS Code: 870830

Our Brake Lining Advantages:

1) Noiseless.

2) Steady Friction Coefficient.

3) No Dust.

4) Resist Wearing.

5) Long Life-span.

6) Strictly detection and inspection system.

7) Have all kinds of brake lining for heavy and light vehicle.

8) Three kinds of material that semi-metallic, non-asbestos and asbestos are for your choice.

9) Products are developed in short period of time. Products including brake pads, brake shoes, and brake linings are for various kinds of vehicle, strictly execute the requirement of quality system ISO 9001: 2000.

9)Market:North America,South America,Eastern Europe,South east, Asia,Africa,Oceania,Mid East,Eastern Asia,Western Europe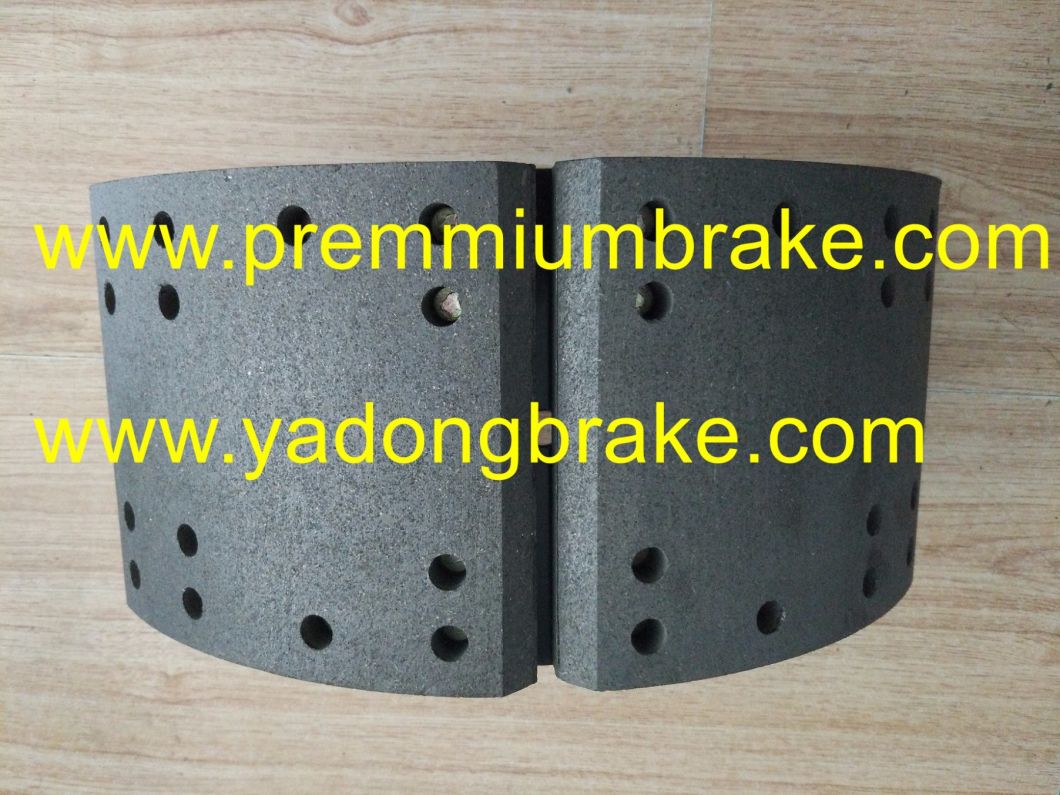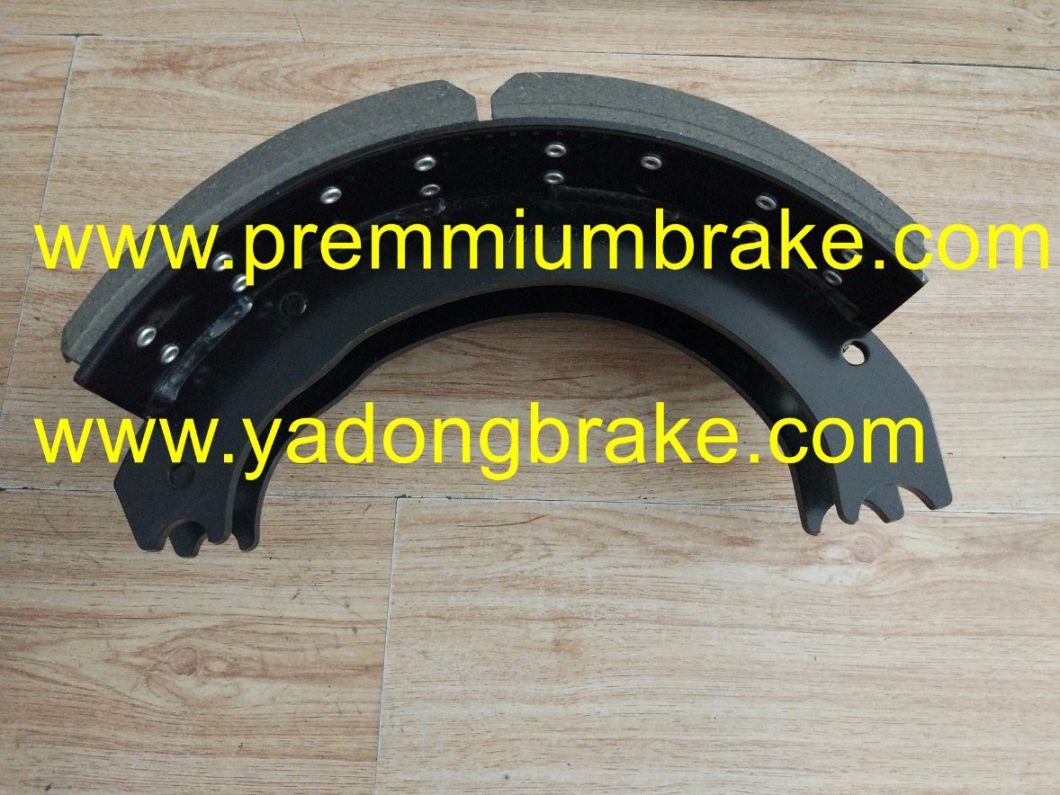 | | | | | | |
| --- | --- | --- | --- | --- | --- |
| BFMC NO | WVA NO | Specification (mm) | Drum diameter(mm) | BORE | PCS/SET |
| BC/34/1 | 17122 | 200*100*8 | 400 | 8 | 4 |
| BC/35/1 | 19200 | 222*160*18/11.5 | 420 | 10 | 8 |
| BC/36/1 | 19032 | 217*180*16/10 | 420 | 10 | 8 |
| BC/37/1 | 19094 | 217*200*16/10 | 420 | 10 | 8 |
| BC/38/1 | 17016 | 200*120*8 | 400 | 8 | 8 |
| BC/39/1 | 17115 | 200*120*10 | 400 | 8 | 8 |
| BC/41/1 | 19005 | 215*150*8 | 430 | 8 | 8 |
| BC/44/1 | 19093 | 210*160*12 | 420 | 8 | 8 |
| BC/46/1 | 19121 | 210*180*18 | 420 | Â  | 8 |
| BC/53/1 | 17183 | 152*120*10 | 300 | 8 | 8 |
| BC/54/1 | 19102 | 153*150*10 | 300 | 8 | 8 |
| BC/55/1 | 19103 | 152*200*10 | 300 | 8 | 8 |
| BC/58/1 | Â  | 210*140*12 | 420 | Â  | 8 |
| BC/64/1 | 19007 | 415*150*10 | 400 | 14 | 4 |
| BC/67/1 | 19095 | 222*160*15/13 | 430 | 8 | 4 |
| BC/68/1 | 19096 | 222*160*15/7 | 430 | 8 | 4 |
| BC/69/1 | 19176 | 250*120*12 | 430 | 8 | 4 |
| BC/70/1 | 19573 | 162*150*18/11.5 | 300 | 8 | 8 |
| BC/78/1 | 17377 | 222*120*18/11.5 | 420 | 10 | 8 |
| BC/80/1 | 19574 | 162*200*18/11.5 | 300 | 8 | 8 |
| BC/82/1 | 17110 | 467*100*8 | 300 | 12 | 4 |
| BC/84/1 | 17110 | 207*200*12 | 390 | 20 | 4 |
| BC/85/1 | 19026 | 258*200*12 | 430 | 10 | 4 |
| BC/86/1 | 19042 | 222*200*12 | 430 | 10 | 4 |
| BC/87/1 | Â  | 224*160*11 | 430 | 8 | 4 |
| BC/88/1 | 19047 | 222*200*15/13 | 430 | 10 | 4 |
| BC/89/1 | 19048 | 222*200*15/17 | 430 | 10 | 4 |
| BC/90/1 | 19166 | 226*200*20/15 | 400 | 10 | 4 |
| BC/91/1 | 19167 | 226*200*20/8 | 400 | 10 | 4 |
| BC/93/1 | 19169 | 226*150*20/15 | 400 | 10 | 4 |
| BC/94/1 | 19242 | 239*200*19/14 | 430 | 10 | 4 |
| BC/95/1 | 19241 | 239*200*19/8 | 430 | 10 | 4 |
| BC/98/1 | 19032 | 219*180*17.4/10.6 | 420 | 10 | 8 |
| BO/53/1 | 17855 | 428*106*12 | 410 | 16 | 2 |
| BO/54/1 | 17854 | 428*106*7 | 410 | 16 | 2 |
| BO/55/1 | 17713 | 428*127*12 | 410 | 16 | 2 |
| BO/56/1 | 17714 | 428*127*7 | 410 | 16 | 2 |
| BT/54/1 | 17543 | 365*125*10 | 406 | 26 | 2 |
| BT/55/1 | 17507 | 300*125*10 | 406 | 22 | 2 |
| BT/59/1 | 19451 | 400*175*14 | 414 | 16 | 4 |
| BT/59/4 | 19569 | 400*175*14 | 414 | 14 | 4 |
| BT/76/1 | 17763 | 262*100*10 | 310 | 16 | 2 |
| BT/84/1 | 19919 | 397*150*13.5 | 414 | 18 | 4 |
| CS/61/1 | 19747 | 348*178*18.5/11.5 | 394 | 24 | 4 |
| CS/62/1 | 19748 | 348*203*18.5/11.5 | 394 | 24 | 4 |
| CS/63/1 | 19744 | 172*178*18/11.5 | 394 | 12 | 8 |
| CS/64/1 | 19745 | 172*203*18/14.5 | 394 | 12 | 8 |
| CS/67/2 | Â  | 206*203*18/13 | 394 | 12 | 8 |
| CS/67/2 | Â  | 206*203*18/13 | 394 | 12 | 8 |
| CW/10/1 | 19905 | 211*152*19/13.5 | 394 | 8 | 8 |
| CW/11/1 | 19887 | 211*178*19/13.5 | 394 | 16 | 8 |
| CW/12/1 | 19921 | 211*203*19/13.5 | 394 | 16 | 8 |
| CW/4/1 | 19384 | 207*178*19/14 | 381 | 12 | 8 |
| CW/4/1 | 19384 | 207*178*19/14 | 381 | 12 | 8 |
| CW/4/1 | 19384 | 205*178*18/13 | 381 | Â  | Â  |
| DF/10/2 | 17261 | 225*101.6*19/11 | 406 | 10 | 2 |
| DF/11/2 | 17262 | 230*101.6*19/15 | 406 | 10 | 4 |
| DF/14/3 | Â  | 225*127*19/11 | 406 | 10 | 4 |
| DF/15/3 | Â  | 230*127*19/15 | 406 | 10 | 4 |
| DF/16/2 | 19256 | 227*178*18.2/10.1 | 419 | 14 | 4 |
| DF/17/2 | 19260 | 236*178*18.8/14.3 | 419 | 14 | 4 |
| DF/20/3 | 19150 | 228*152*18.6/9.4 | 419 | 10 | 4 |
| DF/21/3 | 19151 | 236*152*18.6/13.8 | 419 | 10 | 4 |
| DF/22/2 | 17263 | 228*127*18.5/9.4 | 419 | 10 | 4 |
| DF/22/3 | 17790 | 228*127*18.5/9.4 | 419 | 10 | 4 |
| DF/23/2 | 17264 | 236*127*18.6/13.8 | 419 | 10 | 4 |
| DF/23/3 | 17791 | 236*127*18.6/13.8 | 419 | 10 | 4 |
| DF/30/1 | 19617 | 228*203*18.8/14.3 | 420 | 20 | 4 |
| DF/31/1 | 19618 | 236*203*18.5/9.4 | 420 | 20 | 4 |
| DF/32/1 | 19890 | 194*200*19.7/17.4 | 420 | 16 | 4 |
| DF/33/1 | 19891 | 196*200*19.1/13.4 | 420 | 16 | 4 |
| DF/34/1 | 19900 | 194*150*18.6/16.6 | 420 | 8 | 4 |
| DF/34/1 | 19900 | 194*150*18.6/16.6 | 420 | 8 | 4 |
| DF/35/1 | 19901 | 196*150*18.3/12.6 | 420 | 8 | 4 |
| DF/35/1 | 19901 | 196*150*18.3/12.6 | 420 | 8 | 4 |
| DF/36/1 | 19888 | 194*175*18.9/16.6 | 420 | 12 | 4 |
| DF/37/1 | 19889 | 196*175*18.3/12.6 | 420 | 12 | 4 |
| DF/38/1 | 19915 | 193.9*240*18.8/16.6 | 420 | 16 | 4 |
| DF/38/1 | 19915 | 194*240*18.8/16.6 | 420 | 16 | 4 |
| DF/39/1 | 19914 | 195.8*240*18.3/16.6 | 420 | 16 | 4 |
| DF/39/1 | 19914 | 196*240*18.3/16.6 | 420 | 16 | 4 |
| DO/83/1 | 19828 | 184*200*16.8/14.7 | 406 | 9 | 4 |
| DO/83/1 | 19828 | 184*200*16.8/14.7 | 406 | 9 | 4 |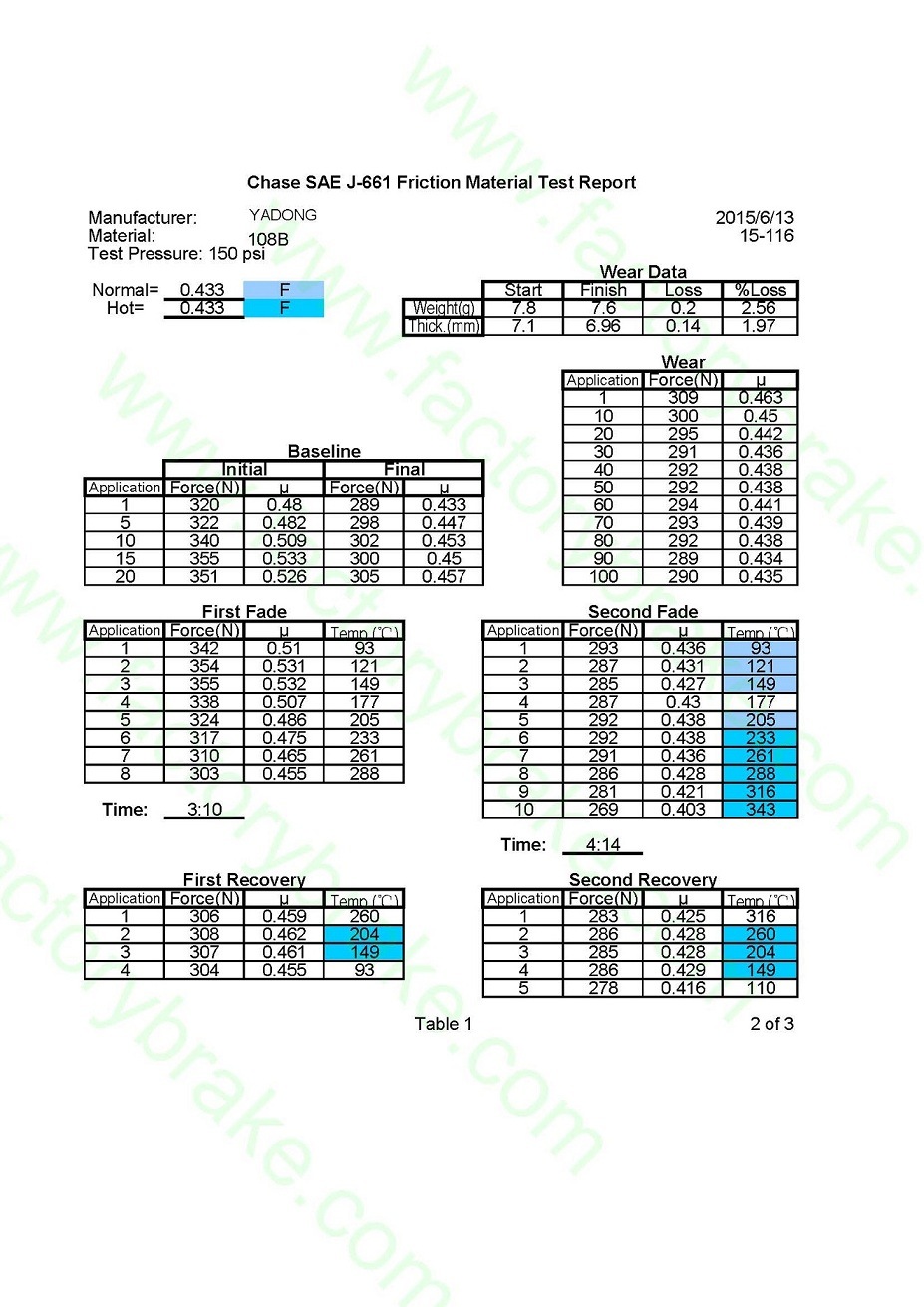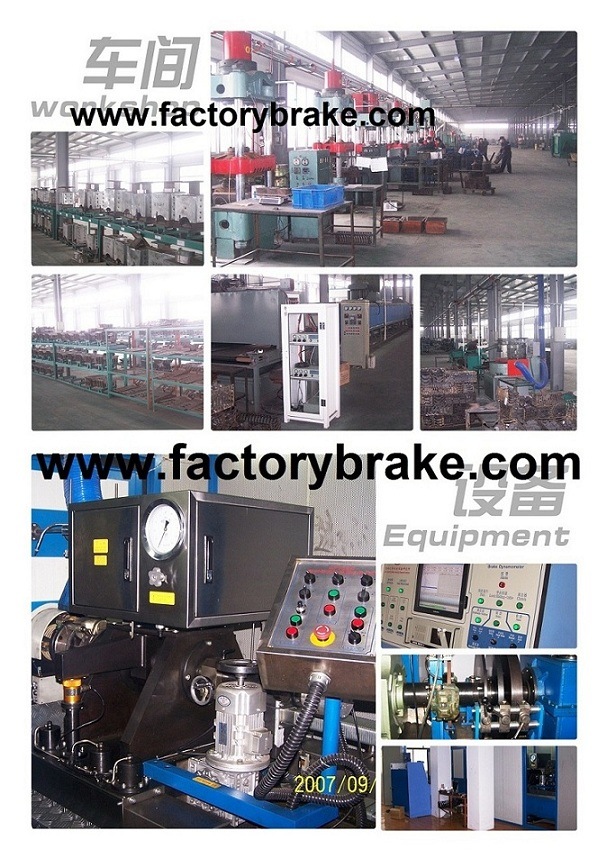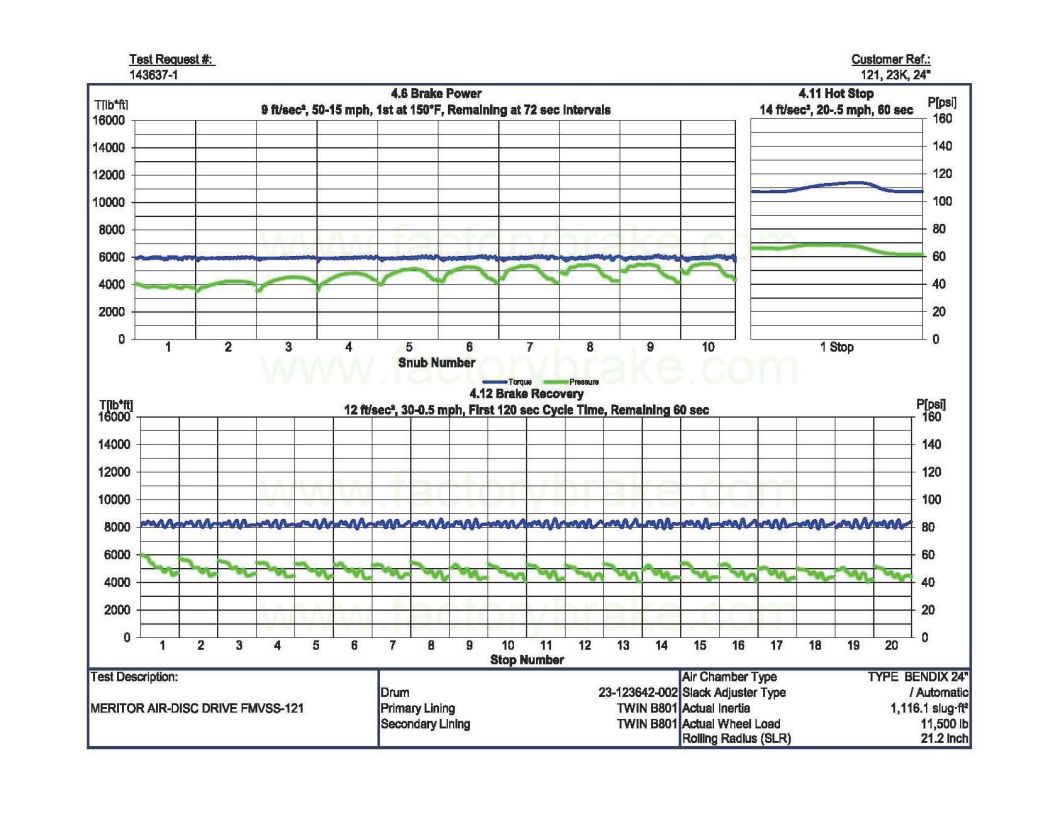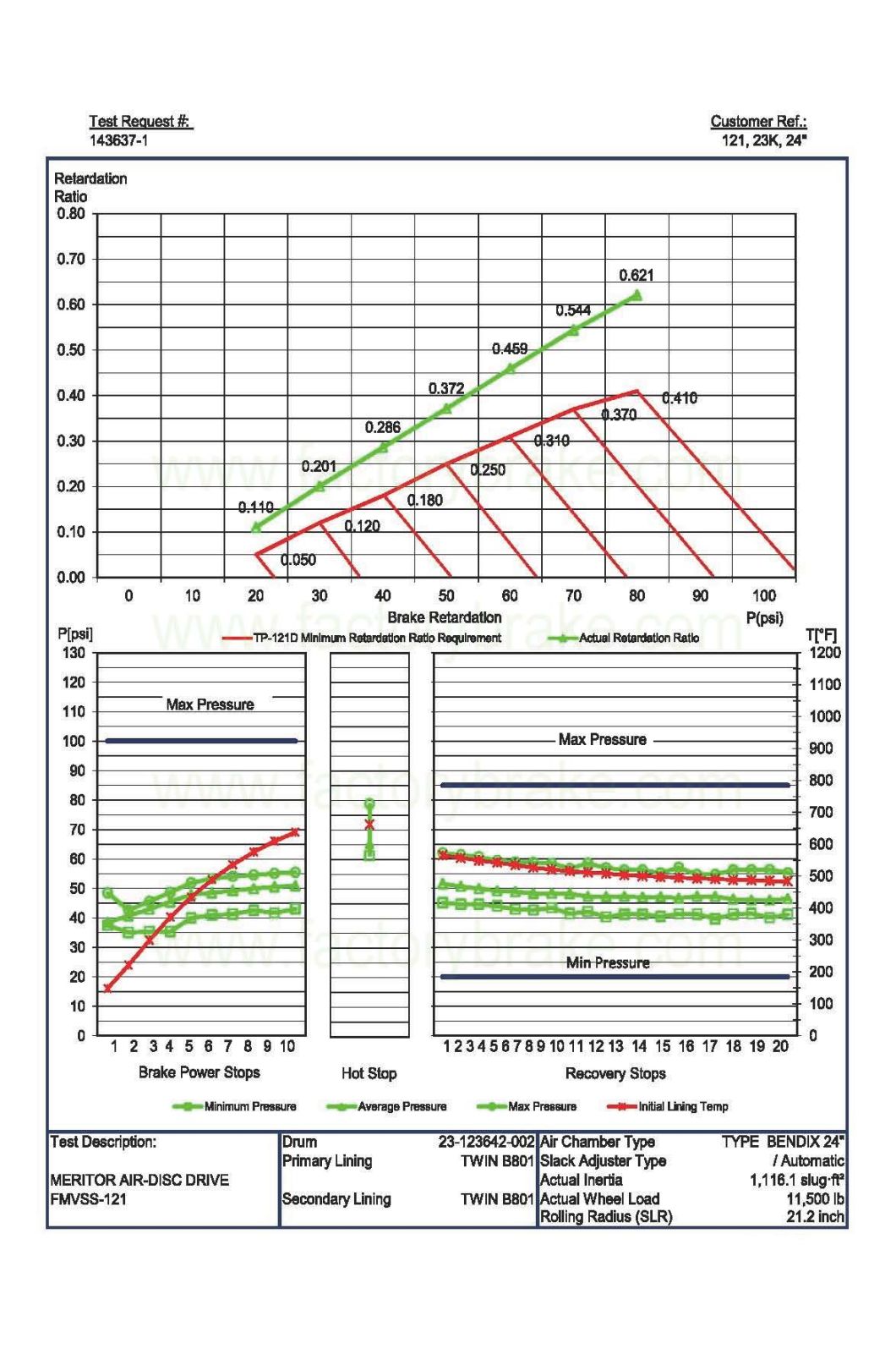 Clutch kit includes Clutch Cover, Clutch Disc and clutch release bearing.

SYC Clutch has developed SET / KIT products for years, in order to provide various benefits for our customers.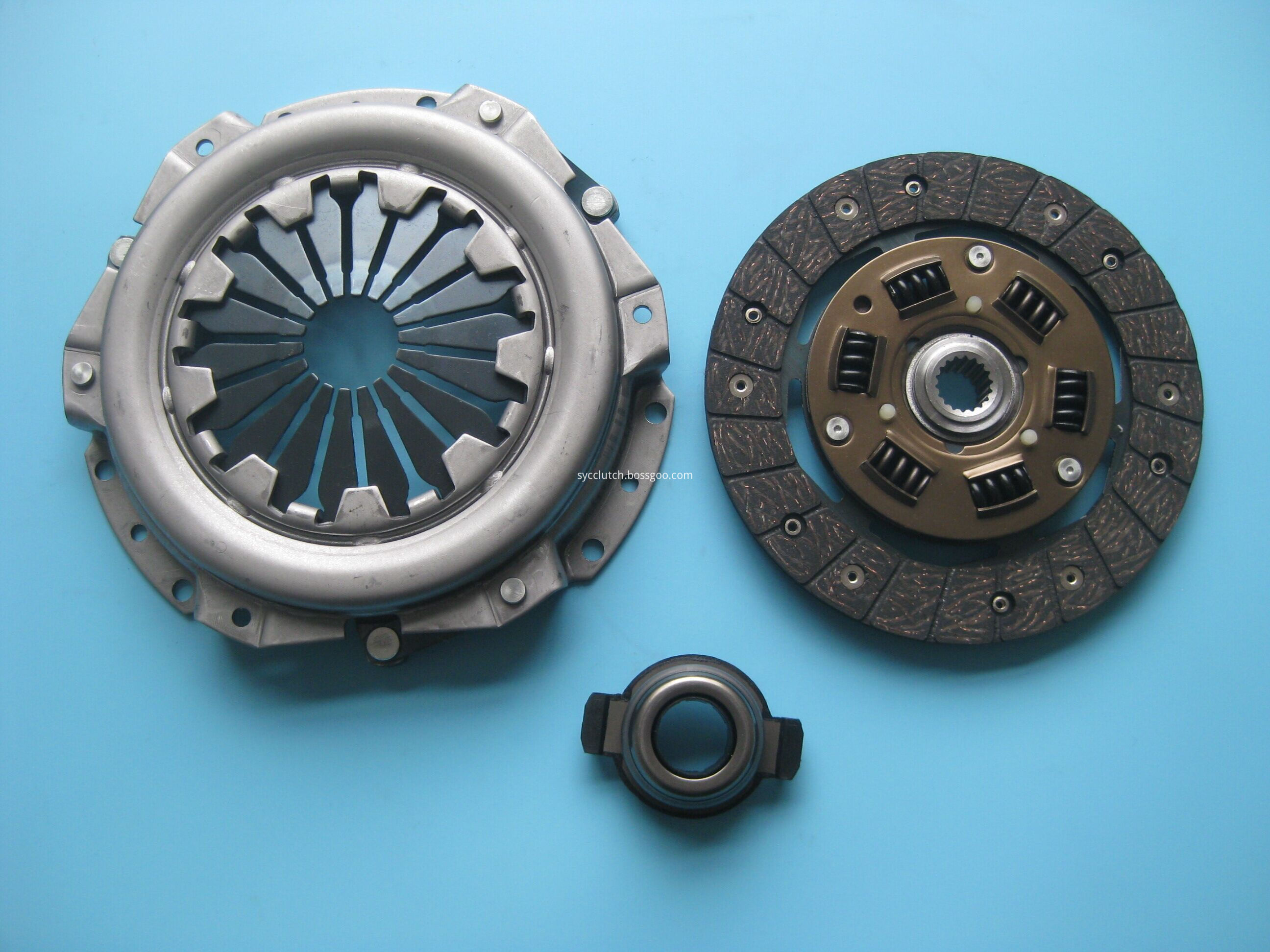 Function of the Clutch
Function of transmitting the torque from the engine to the drivetrain.
Smoothly deliver the power from the engine to enable smooth vehicle movement.
Perform quietly and to reduce drive-related vibration.
Protect the drivetrain when given the inappropriate use. Given the situation, the SYC clutch will fail when given the inappropriate use in turn to protect the rest of the drivetrain, similar to the function of an electric fuse.
Why replace the clutch as clutch kit?

1. Improve durability. Reduce the cost of after sales.

2. Better profit for All. Clutch Set / Clutch Kit product is expected to be more profitable for both distributors and drivers. Distributors can secure more sales by selling 3 components at a time while drivers can save their efforts by replacing the 3 components at on time.

3. Enhanced Reliance. Clutch Kit includes all the clutch components including clutch cover, disc and bearing, customers can avoid any possible problem that could be caused by disharmony among parts manufactured by different makers.

If you have any questions, please contact with us directly. Welcome to visit our factory- SYC Clutch

Clutch Kit

Clutch Kit,Clutch Pressure Plate,Auto Clutch Kit,Clutch Disk

Yuhuan Shouyuan Machinery Co., Ltd. , https://www.sycclutch.com